TRANSFORM YOUR BODY & REACH YOUR GOALS
WITH CARBONDALE'S BEST AND EXCLUSIVE PERSONAL TRAINING PROGRAMS
Claim Your FREE Fitness Diagnostic Consultation Today!
Specific to YOU information about how to transform your body
Finally! Actionable, step-by-step advice on how you can achieve your health & fitness goals
The opportunity to sign on as a member and get fit and healthy once and for all (if there's availability)
And so much more!
WHO IS HPP?
---
High Performance Physiques is passionately driven and dedicated to helping and serving people just like you, to succeed in achieving their goals...
Trial Membership
---
Are you doubting your commitment level ? Not convinced HPP is for you? Then our Quick Start Trial Membership might be the best place for you to start!
FREE REPORT
---
THE TRUTH
This report reveals 5 common myths and 4 secrets to changing the way your body looks, feels and performs.
Are You Done With Personal Trainers Who Don't Care, Fads That Don't Work and Diets
That Never Actually Help You Lose Weight?
My name is Eric Bollock, and I own and operate High Performance Physiques in Carbondale, Colorado. High Performance Physiques is a personal training business specializing in body transformation, weight loss and performance.
After spending nearly two decades in the gym, both personally and professionally, I've seen and heard it all. Unfortunately, most of what I've seen and heard hasn't been positive. In fact, it's pretty embarrassing. From inexperienced trainers to one size fits all solutions, I became tired of what I was seeing- hard working people throwing their time and money down the drain.
It got so bad that I became embarrassed to be known as a personal trainer myself. That's when I knew I needed to create a fitness business that broke this mold. A business built on solid programming that utilized both science and real world experience to achieve results. Shortly after, High Performance Physiques was born.​​
At High Performance Physiques you receive education, coaching and guidance from experienced certified personal trainers who are experts at what they do and are deeply committed to you and the results you see. We take accountability, motivation, and most importantly, producing real results very seriously.
Eric Bollock is a Certified Strength and Conditioning Specialist and Certified Personal Trainer with 16 years of professional experience training clients for body transformation, weight loss and athletic performance.
READ WHAT ONE OF OUR MEMBERS HAS TO SAY
"Working with HPP improved my flexibility, strength, endurance and overall fitness"
"I worked with Eric at High Performance Physiques for several years with a goal to maintain a level of fitness that would allow me to participate in my favorite recreational activities of mountain biking and skiing.
Eric's approach required accountability and diligence but was never harsh or overbearing. It was friendly, flexible and tailored to the needs, schedule and goals of his individual clients. He communicated clearly, listened closely, and answered questions fully and willingly.
Working with HPP improved my flexibility, strength, endurance and overall fitness and I looked forward to my sessions with them. Meeting at HPP regularly forced me to adopt a fitness routine that I would not have achieved on my own and which has carried over to the present.
I would strongly recommend Eric as a trainer and personal fitness coach, particularly to those who are unsure about the value of personal training or who have had negative experiences with individual fitness coaching."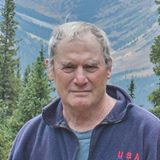 Mark Fuller, 66
Local Government and Non-Profit Consultant - Carbondale, CO
A FREE FITNESS DIAGNOSTIC CONSULTATION IS THE BEST PLACE TO START
FREE REPORT REVEALS...
"THE TRUTH ABOUT HOW TO LOSE FAT & GET FIT"


100%
SATISFACTION
MONEY BACK GUARANTEE
Your Investment With High Performance Physiques Is Backed By Our 100% Money Back Guarantee! We want you to be completely satisfied with your membership and know that it's worth every penny you spend. And to remove all doubt from your mind we want to offer you an incredible guarantee
Sign up for one of our memberships and put us to the test for 90 days! If you are fully committed to the program and have been following the strategies we've laid out for you and you don't feel like we're meeting your needs or you're not completely convinced that our services are worth every penny, we'll not only refund 100% of your money, but we'll also buy you a membership to a local gym AND a steak dinner so we can part friends! Sound fair enough?…