Read What People Are Saying About
High Performance Physiques
"Working with HPP improved my flexibility, strength, endurance and overall fitness"
"I worked with Eric at High Performance Physiques for several years with a goal to maintain a level of fitness that would allow me to participate in my favorite recreational activities of mountain biking and skiing.
Eric's approach required accountability and diligence but was never harsh or overbearing. It was friendly, flexible and tailored to the needs, schedule and goals of his individual clients. He communicated clearly, listened closely, and answered questions fully and willingly.
Working with HPP improved my flexibility, strength, endurance and overall fitness and I looked forward to my sessions with them. Meeting at HPP regularly forced me to adopt a fitness routine that I would not have achieved on my own and which has carried over to the present.
I would strongly recommend Eric as a trainer and personal fitness coach, particularly to those who are unsure about the value of personal training or who have had negative experiences with individual fitness coaching."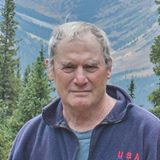 Mark Fuller, 66
Local Government and Non-Profit Consultant - Carbondale, CO
"In just four weeks, I lost 9.5 lbs of fat and put on 7.5 lbs of muscle"
"After years of starting and stopping exercise routines, and suffering through ineffective workouts, I joined High Performance Physiques hoping to learn some skills that could help fight the middle age bulge. What I found was a systematic and all encompassing approach to fitness, not just a focus on weight loss.
Owner Eric Bollock has proven to be much more than just a personal trainer. He's a strength coach, motivator, nutritionist and friend. Eric approaches the training sessions with extensive knowledge of human physiology and a desire to help his clients succeed, so he specially designs his workouts to get the best results. Further, Eric is able to adapt quickly to a client's progress, problems and questions.
In just four weeks, I lost 9.5 lbs of fat and put on 7.5 lbs of muscle. After six weeks of working out at HPP, I have noticed a true change in my conditioning level and can see results on the scale and in the mirror. HPP is not just another place to exercise, it's the place to achieve a new level of fitness."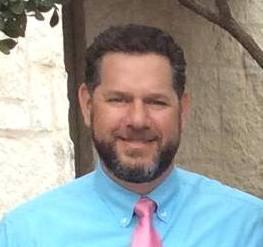 Garret Brandt, 40
Brandt Feigenbaum PC - Basalt, CO
"I needed the accountability"
I joined High Performance Physiques 3 months following the birth of my son. During my pregnancy I had gained 55 pounds and was extremely frustrated that it did not "fall off" following delivery. I've always been conscious of my weight but never consistent in my workouts or dieting. I would occasionally reach my goal weight, but for the most part I continually hovered above the goal weight by about 6-8 pounds. Feeling a strong need to not be one of those women that never lost the baby weight, I joined HPP.
At first I was intimidated to join. I knew the expectations to succeed were going to be high and I knew that Eric was going hold me accountable for my behavior inside and outside of the gym. I tried another trainer and working out on my own, but the very thing that led me to be intimidated by HPP was what got me to come back…I needed the accountability.
Four months into my training with HPP I am stronger and leaner and have dipped below my pre-pregnancy weight. I look forward to my workout days at HPP and I continue my workouts outside of the gym as well. HPP has helped me set manageable, attainable goals and I look forward to my measurement days to monitor my progress.
I would highly recommend HPP to anyone that wants to achieve their goals. It won't be easy, but you'll enjoy the journey getting there.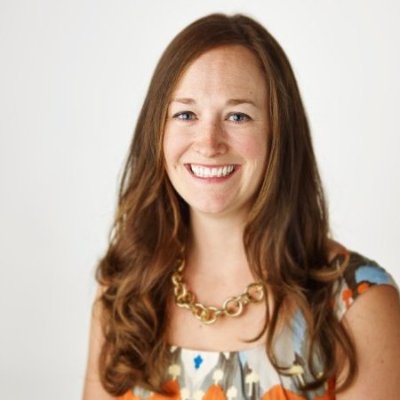 Cory Didier, 29
Corporate Sales Executive - Basalt, CO
"A better approach to changing your body"
Try High Performance Physiques………your initial workouts will show you their ability to design a program specific to your needs. Their programs include nutrition counseling, cardiovascular and strength training exercises, and mobility work. This attention to all the aspects of training leads to a better approach to changing your body. Their knowledge and experience and instance on proper form, prevents injuries and keeps you healthy and active.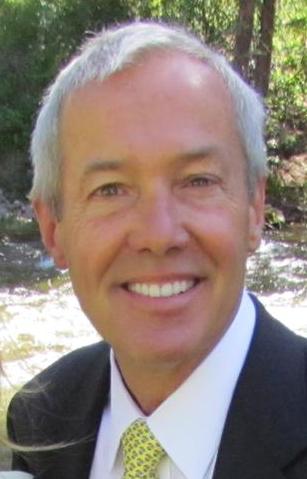 Christopher Tolk, 48
Certified Public Accountant - Aspen, CO
"They are determined to see their clients reach their goals"
I began working with Eric at High Performance Physiques during the winter of my junior year of high school. At the time I weighed 275 lbs and I had just finished a football season. My bench press was terrible, my squat was horrendous, and my power clean was pathetic. After working with HPP for a year and a half my bench was over 300 lbs, my squat was nearing 500 lbs, and my power clean was nearing the 250 lb mark.
Eric's training program was the greatest thing that ever happened to me. It pushed me well past what I thought I was capable of and got me to a level high enough to allow me to play for a Division 1 college football team.
Eric is very versatile coach who can make you excel at anything from strength and power to speed and agility. I spent many hours running with him and getting faster and increasing my endurance. He was able to determine how far I thought my body could be pushed and then he pushed me a little farther, which allowed me to get significantly closer to my potential.
The time we spent out on the training field was fun and enjoyable because Eric really wanted me to succeed. This fundamental idea is what really separates Eric and High Performance Physiques from a lot of other coaches. They are determined to see their clients reach their goals, whether it's to get into better shape or to get stronger.
The time I spent with Eric at High Performance Physiques was one of the greatest points in my life and I am bigger, stronger, and faster because of it. If I ever get the chance to work with him again I will.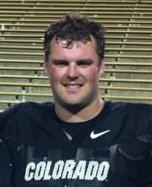 David J. Clark, 18
University of Colorado Football Lineman - Basalt, CO
"In 30 years of working out, I'm in the best shape of my life!"
I've had various trainers. I've competed, pushed, pulled, strained and complained. With all of this, Eric Bollock at High Performance Physiques is the best trainer I've ever had.
High Performance Physiques considers your individual needs from meal planning to workouts. Although, in good shape already, while working with HPP, I went to the next level and attained my ideal body composition through the right food, frequency of eating, and my individual workout plan. In 30 years of working out, I'm in the best shape of my life! Thank you HPP!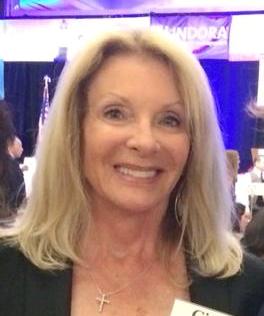 Cindy Galardi, 58
Woody Creek, CO
"The results were exactly what I had hoped to accomplish"
I trained with Eric at High Performance Physiques for over four years while I was living in Aspen. He is far and away the best trainer I have ever had including trainers in Beverly Hills, Los Angeles and Santa Barbara, California.
Eric's training program is individualized for each client rather than a fixed routine as many trainers use for all their clients. He discussed my goals and established a program to achieve those goals in a reasonable time period. The results were exactly what I had hoped to accomplish.
Eric focuses entirely on the client's training session and does not waste time with idle chatter or personal cell phone calls. He did encourage me to push myself but never beyond my capabilities. He also provided nutritional advice which I still follow today. I recommend Eric and High Performance Physiques without hesitation to anyone who is serious about training.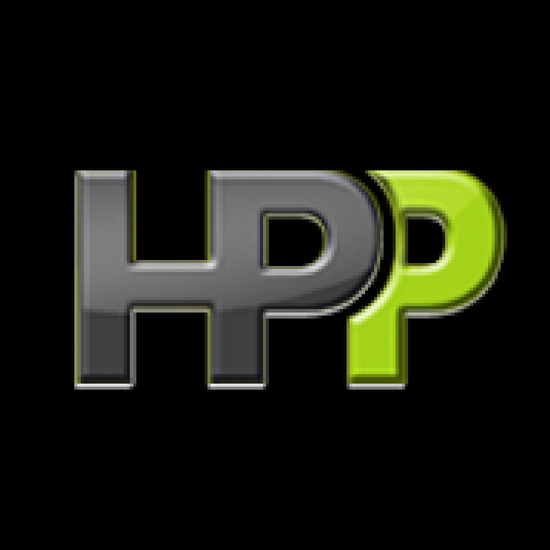 Anthony Fama, 49
Aspen, CO
"I have been experiencing tremendous results"
I am a freestyle snowboarder who competes at a top level of competition throughout the nation, and around the world. The difficult tricks that I throw take tremendous strength, concentration and dedication. To ensure my ability to snowboard at this level I needed to work out off the hill.
I was a competitive gymnast until I was seventeen. My fitness level inevitably went down when I was no longer training for gymnastics. It was extremely difficult for me to work out on my own after spending many years in a highly structured environment.
I have been skeptical about working with a trainer in the past since I need the trainer to understand that I am an athlete and not trying to lose weight. After my consultation with Eric all those fears quickly melted away as he easily demonstrated his knowledge of strength and conditioning for athletes.
I have been experiencing tremendous results which are easily noticeable when I snowboard. It's as if I jumped ahead a level from where I was before.
What I love most about High Performance Physiques is that our workouts are targeted to strengthening the entire body. And they don't stop short on core, which is key for my lifestyle. My workouts at HPP have become a key part to my training for snowboarding."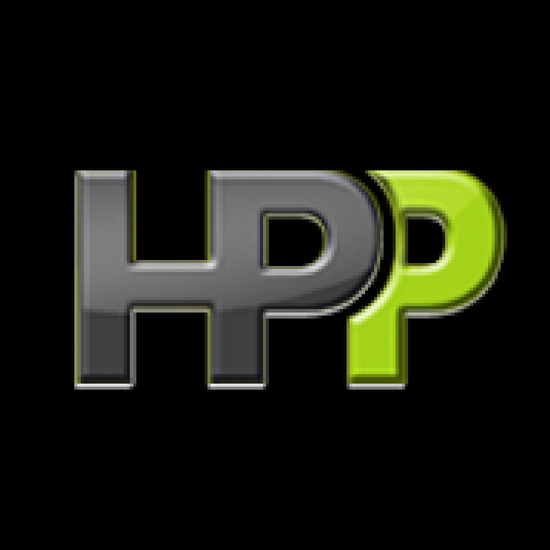 Kyla Sobieralski, 20
Competitive Snowboarder - Carbondale, CO
"He was able to tailor my routine very specifically for me"
"After applying for over a decade for a once in a lifetime big horn sheep hunt, I was finally selected. And I knew I had to get in better shape than I currently was in order to be able to successfully hike around at elevations over 10,000 feet for days on end. So I began asking around for advice about who to contact that could help me prepare for this event and Eric's name was suggested to me as the guy to go to for such a thing.
I ran into Eric at church one Sunday, and he agreed to interview me to determine where I should start with physical training. In the past, my workload had typically kept me in satisfactory condition, however since semi-retiring, I found that my strength and co-ordination had suffered from inactivity.
Eric suggested that I join an early morning group with two other younger men. But first he recommended that we go through some one-on-one sessions prior to joining the group so he could better assess me and teach me the proper movement patterns and expose me to what would be expected of me moving forward.
After a handful of private session Eric felt I was ready to join the group. Even though I was working out in a group setting, he was able to tailor my routine very specifically for me. I was making significant progress and really enjoying our workouts, until I had a serious wreck with my horse, fracturing multiple bones in my pelvis and injuring my shoulders.
After surgery I spent three months in a wheel chair, using a walker, and many sessions of intensive rehabilitation to get back to a point that would allow me to begin working out with Eric again. This time around I worked with Eric one-on-one.
Although he is not a "therapist", Eric's thorough and complete understanding of anatomy, coupled with his experiences in strength training, as well as the proper way to perform specific focused conditioning, he was able to very rapidly get me back on track, always being careful to not overstress any "recovering" area of my body.
Although I wasn't able to go on the hunt because of the set back from the accident, the work that I performed with Eric prior to and after the accident will allow me to experience it next season."
John Canning, 64
Veterinarian - Carbondale, CO
"I developed much better form and overall fitness"
I had a goal of playing college football, and since my family and I went to the same church as Eric and we knew that he was a strength and conditioning coach, we approached him and asked about college athletics and my chances of being able to play once I graduated.
Eric suggested that only time could tell, but felt that I had a chance if I worked at bringing up any weaknesses that might hold me back. Soon after this I started working with Eric at High Performance Physiques. Prior to beginning my training with HPP my form was very sloppy and I wasn't gaining any strength. Once we began working together he started emphasizing to me that proper technique and form was more important than just lifting heavy weights. And with his guidance while training at HPP, I developed much better form and overall fitness. During the workouts he would keep me motivated and was always pushing me to succeed, and ultimately to become a better athlete.
After a while Eric felt that I would benefit from working out with another one of his clients who also had the same goals and motivations that I had. Because of my strong competitive nature and Eric's continued guidance, I really started getting much stronger, faster, and more flexible. I would leave the gym and feel great! Although our workouts were tough, Eric would always find a way to keep us engaged and having fun. In between sets we would do slow motion battles and talk sports. Because of this I was able to build a bond with both Eric and the other clients.
Eric became a lot more than just a strength coach or trainer to me. Since my father was out of town and out of contact range, when I started having troubles Eric was always there to counsel me. I looked forward to going to the gym and church for the opportunity to be able to spend a little more time talking with him. I really fought through all my challenges with Eric's voice being the driving force to achieve my goal.
So when I decided to join the military he was so happy to see me figure it out. My goal of playing college ball was not forgotten it was just replaced with my goal in life of being a pilot in the armed forces. I couldn't have asked for a better leader in life or the weight room. Eric was truly a gift from God. Thank you Eric!"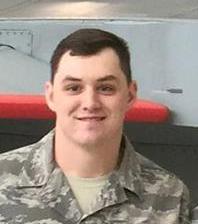 Logan Holmberg, 19
A1C of the 140th Fighter Wing Propulsion Element - Glenwood Springs, CO
"Eric's mission seems to be helping people…"
I came to Eric at High Performance Physiques with a nagging shoulder injury that had been labeled as my "rotator cuff". My injury wasn't severe yet, but was headed down that path if I didn't figure out what to do about it.
I had been in contact with my cousin, who is a physical therapist, a couple chiropractors, and Eric. I had great conversations with each of them feel they all could have helped with specific areas of my injury. I had come to a crossroads and I needed to determine what I thought was the best course of action for me to hopefully fix this problem long term. In the end, I chose to work with Eric.
Eric's approach was simple and easy to understand- if you don't learn how to properly do the exercises you have been doing your entire life, all the therapy in the world will not be a long term fix. Yes, you have to strengthen the smaller isolated muscles around the injury, but you also have to retrain your body to move properly to keep from falling back into the same injury patterns.
Instead of simply giving people exercise instructions, Eric's mission seems to be helping people understand why they are doing certain movements, exercises, or specific programs, in an effort to help educate them.
If I could recommend to anyone at a crossroads to give Eric a chance, I am confident they will not be disappointed. I feel 100% positive that I made the right decision for me.
I have a long way to go to make sure my injury doesn't relapse, which is up to me, but Eric has provided me with the tool of knowledge to better understand the cause of my injury, and more importantly how to keep it from reoccurring, so I can continue to do all the things I value and love. Thanks Eric!"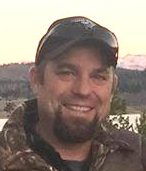 Mark Read, 39
Accountant - Carbondale, CO
"I have been adding muscle and losing fat consistently"
I'm 31 years old and the mother of two young children. I hold a part time job as well as the duties of a stay at home mom. After two back to back pregnancies let's just say my body was not where I wanted it to be. I found myself 35+ pounds overweight and as a former athlete I was very unhappy and depressed. I lacked motivation, energy and time to work out. The extra weight started to take its toll on my body as well as my recreational sports. I tried working out at home and at a local Crossfit gym, only to find myself throwing in the towel.
My husband had been working with High Performance Physiques for about a year and had been very successful, so I thought I would give them a try. I immediately knew that HPP was different. I sat down with Eric to discuss my personal goals and eating habits, as well as my schedule. It was clear that he had years of personal and professional experience with physical fitness and nutrition programming. I began working out with Eric and Amy at High Performance Physiques shortly after our meeting.
I'm only a few months into my training with HPP and I couldn't be happier with my results. I have been adding muscle and losing fat consistently, and I am well on the way to my goal weight. The workouts challenge me every day and are constantly changing in order to keep me progressing. Not only have we worked to sculpt my body in the gym, but also outside the gym. I am learning a little more everyday about the nutritional side to being healthy and energized. I have noticed a huge change in the way that my body looks and feels.
Eric and Amy have pushed me mentally and physically to help me become a healthier and stronger person. They truly care about my success and health. I look forward to training with them for years to come."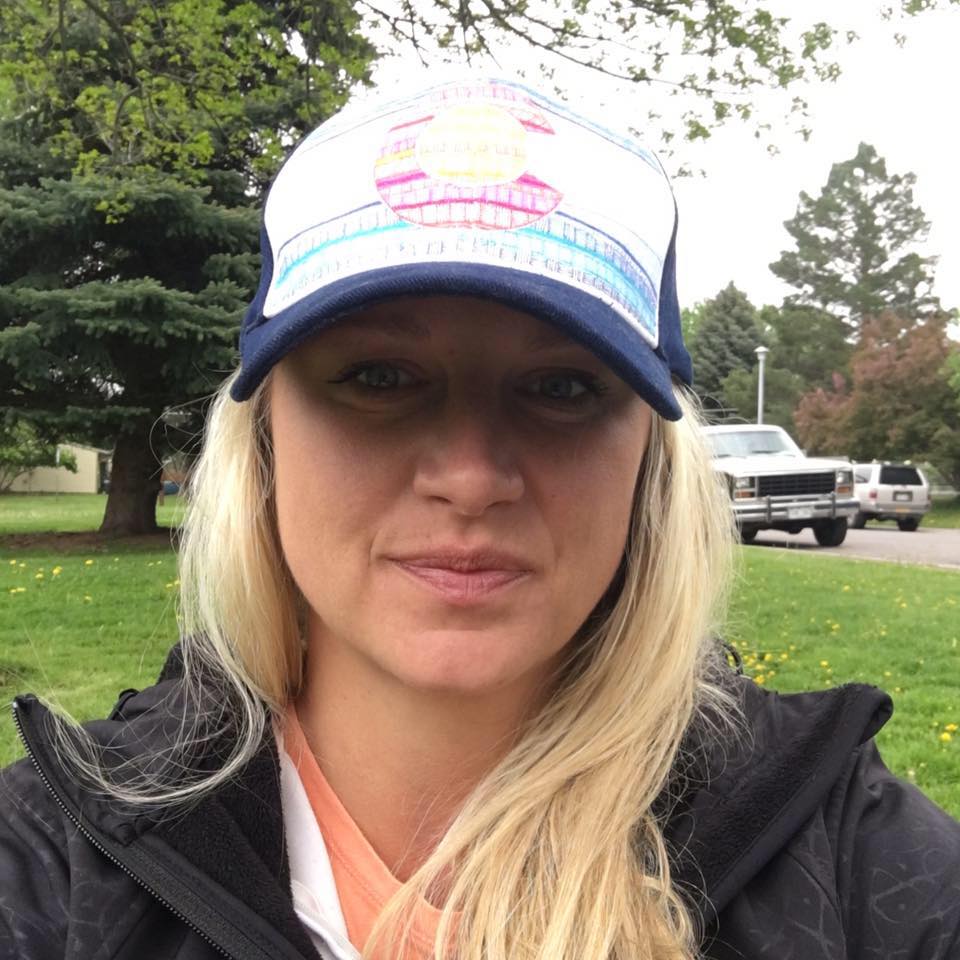 Jacque Piffer, 31
Busy Mom - Carbondale, CO
"High Performance Physiques provided the environment that I needed..."
I have been a client of High Performance Physiques for three years now and it has been time well spent. Throughout my training I have worked with both Eric and Amy Bollock and they are simply amazing trainers. They have made me love working out to where it has become a part of my daily routine and a time that I look forward to during the day. I learned about High Performance Physiques through one of my friends who was a client at the time and I was able to sit in on a session to experience what it would be like. They involved me in the process and made me feel comfortable. This gave me the push that I needed to start working out.
During middle school and my first year of high school I had friends that were in the gym working out, yet I didn't have much motivation to go with them. Rather than be in the gym, I preferred to play sports. I have played sports my whole life and my freshman year I was very successful in soccer and basketball. I had the athletic ability and drive in sports, but I didn't realize how working out would improve my ability. I tried a few times to go into the high school gym, but I felt a little out of place because I didn't know any exercises and I wasn't confident in my strength.
High Performance Physiques provided the environment that I needed where I received one-on-one or small group teaching and training to build my confidence and strength. I was able to find an hour three days a week that worked around my schedule and I was held accountable to be there and train. I joined HPP weighing just 118 lbs. and currently I am 146 lbs. and athletically I am quicker and stronger in all aspects. The training I have received has made me think about how my body can work more efficiently. I have learned the correct movements to avoid injuries in the weight room and prevent injuries on the field and court by building up strength throughout my whole body.
After working out at HPP I have continued finding success in high school sports becoming first team all-conference in soccer for four years and twice for basketball adding to being 3rd team all-state for basketball. I believe that these accomplishments have been due to putting in the time to practice and by building my body to excel at a highly competitive level through HPP. I highly recommend HPP to any teenager who wants to become a better athlete or simply wants to start on the path to a stronger and healthier lifestyle.
Ben Carpenter, 18
Carbondale, CO
"Henry is a more balanced and functional athlete after working with them"
My son Henry began working with Eric at High Performance Physiques his sophomore year in high school. Although Henry had a strength training program available to him as an athlete at his school, we felt it was important that he had a more focused intentional approach to his training for him to reach his goals of playing football in college.
The demands of his high school program required Henry to train with his team at their facility as often as was possible and he continued to do so throughout his time in high school. Henry was able to incorporate some of Eric's training methods during the school year, but wasn't able to work with him personally.
It was during a scrimmage in spring training Henry's junior year that Eric identified that Henry may be having trouble with his back and brought it to my attention. After seeing an orthopedic specialist, a fracture was discovered in Henry's back.
The orthopedic doctor recommended that Henry wear a back brace and do physical therapy to recover from his injury. With the orthopedic doctor's approval, we chose to use Eric instead of a physical therapist to rehab Henry's back. It was at this time that Henry began working with Eric personally one on one. According to the orthopedic doctor, during this process Henry recovered quicker and was able to return to the field faster than if he had worked with a physical therapist.
High Performance Physiques programming is complete. Henry is a more balanced and functional athlete after working with them. It not only allowed Henry to recover from his injury quickly, but it has also instilled in him the work ethic that has allowed Henry to play football in college. I believe Eric really loved Henry and cared about him much more than just a kid who was training for football. He showed this by coming to his games throughout his high school career.
Eric does have high expectations for his clients and holds them accountable to their goals, but if you've got goals that you're committed to achieving, and would like to work with someone who is as dedicated to you reaching your goals as you are, I would recommend working with High Performance Physiques."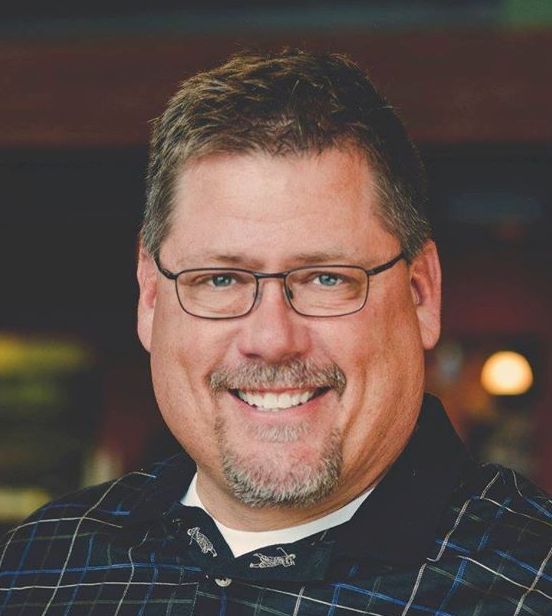 W. Charles Hill
Father of Henry Hill, 17 - Glenwood Springs, CO
"What really sets them apart is their education and knowledge of anatomy and physiology"
As a busy professional, I was looking for a personal trainer who could work with me to get maximum results quickly. I had gained weight in perimenopause and found myself overweight for the first time in my life. I also wanted a strong, powerful body to allow me to continue my active lifestyle. I found all that at High Performance Physiques.
What really sets them apart is their education and knowledge of anatomy and physiology. When I sustained two injuries in the course of one year, they were able to develop a program for recovery of strength and function during and after my formal medical rehab. I was even able to rebuild bone density back to a normal level."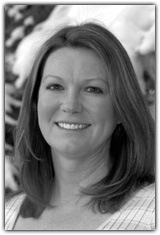 Gail King, 52
Physician - Carbondale, CO
"Eric is extremely approachable and always available to answer any questions"
Eric Bollock's personal integrity, strong character and his lead by example mentality makes him an incredible role model for our son. Eric's strong work ethic and personal commitment to each of his clients truly elevate his services to a new level of quality.
Despite his impressive accomplishments, Eric is extremely approachable and always available to answer any questions that we may have. Our son, Logan, has benefitted greatly from Eric's expertise.
Eric's emphasis on the mental aspects of lifting as well as fundamental mechanics have given Logan not only the skills he needs to set himself apart from other athletes his age, but also a new found confidence in his abilities. Eric built an incredible relationship with our son Logan, becoming a true nurturing father figure him! We would recommend Eric's program without hesitation, to anyone who is serious about reaching their goals.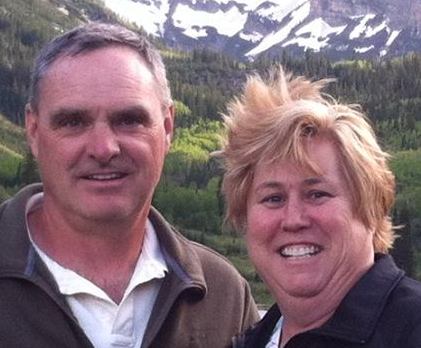 Jeanne and Shane Holmberg
Parents of Logan Holmberg, 18 - Glenwood Springs, Colorado
"I feel better now than any time I can remember as an adult"
I have been active my whole life, if not necessarily conscientious about my health and activity habits. At the age of 46 I found that years of incorrect or no attention to the way my major muscle groups interact had left me with many imbalances, especially in my shoulders and the way my legs "track".
HPP spent weeks getting to know the specifics of my physiology and designing a plan to begin correcting years of poor form.
After six months of focused training with HPP the results were obvious. Better, stronger function, and a plan to keep it that way for life.
Two years later at 48 years old I can honestly say that I feel better now than any time I can remember as an adult. Although I manage my training myself now, it would not have been possible without High Performance Physiques!"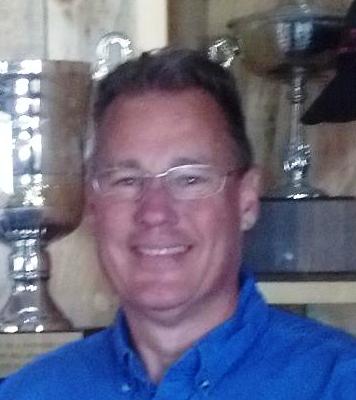 Trevor Cannon, 48
Owner, Umbrella Roofing, Inc. - Carbondale, CO
"After joining the team, workouts seemed easy"
When I began training with Eric I had just transferred from Arkansas Tech and was around 235 lbs. I was very bulky, slow and out of shape. I sought out Eric to train with so that I could get into the best shape possible to walk on and play for the University of Arkansas football team.
Within a few months Eric helped me drop my weight down to a lean 225 pounds, while increasing my bench press strength by 55lbs and my squat strength by 30 pounds! During this same time I also became faster and more flexible. After joining the team, workouts seemed easy because of the intensity and technique-work I was used to from the workouts Eric had me doing.
Because of Eric, God has allowed me to be splitting time as a first string fullback and I am one of the strongest guys on the team! He is easily one of the best coaches to train with if you want to reach your goals fast!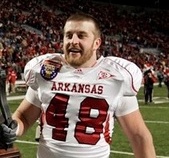 John William Durman, 20
University of Arkansas Football - Springdale, Arkansas
"I was so impressed with Eric's work…"
After a full year of physical therapy and return to full range of motion in his shoulder, my son who is a passionate Class V kayaker still did not have the strength to lift a milk jug, let alone return to his demanding sport. Eric was able to find hew pathways for Weaver to gain strength, push him without reinjury and facilitate a new awareness of the strength and balance his sport requires. I am certain Weaver would not have been able to return to kayaking without Eric's guidance. I was so impressed with Eric's work that my son Eric also began working out with him to be preventative as he is also a Class V boater.
Forever grateful!!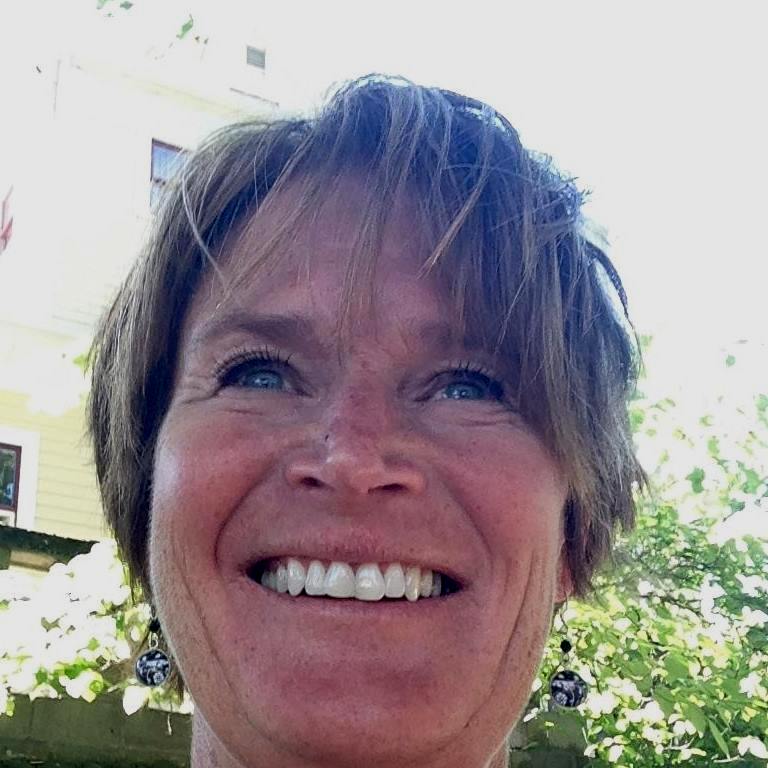 Heather Froelicher
Carbondale, CO
"I have great respect and much gratitude for High Performance Physiques"
I have always enjoyed working out and being active. The harder I pushed myself the better I felt both physically & mentally. I worked hard, but eventually stopped seeing results, so I worked harder and ate less …a downward spiral leading me to eating very few calories and over exercising. Frustrated, with my inability to get results and not understanding why, I contacted High Performance Physiques.
I walked into HPP thinking I was the picture of health, but found out otherwise. After our initial consultation and a ton of follow up questions asking about my exercise and nutrition history, HPP began getting a clearer picture of what I'd been doing to get me in the position I was in. It was clear to them at this point that this was going to be a process that would take some time. They told me that it had taken years of doing things the wrong way to get me in this condition and it was not going to be fixed over night.
They informed me about the approach they were going to take to "fix" me and I was excited because it was the first time anyone had ever suggested a different and specific solution to my challenges. I had very exciting results for the first couple of months, but the great results slowly started to plateau. Changes would be made to my nutrition or strength training programs and we'd wait for the results to show… & when we didn't get the results expected, I got frustrated and HPP got busy.
HPP did not give up! They rolled up their sleeves and started doing research. (doing research on my behalf!!) They came up with some health avenues to explore and referrals to the most qualified professionals. Working as a team, we are back on track and seeing positive results. Gains in muscle and losses in fat! I feel the average fitness professionals believes that if it works for one it will work for all – I'm here to tell you that that is not true!
HPP has taken my journey personally. I would never have expected someone to step up or work so hard to see me succeed! They have gone FAR beyond nutrition and workouts. I have great respect and much gratitude for High Performance Physiques.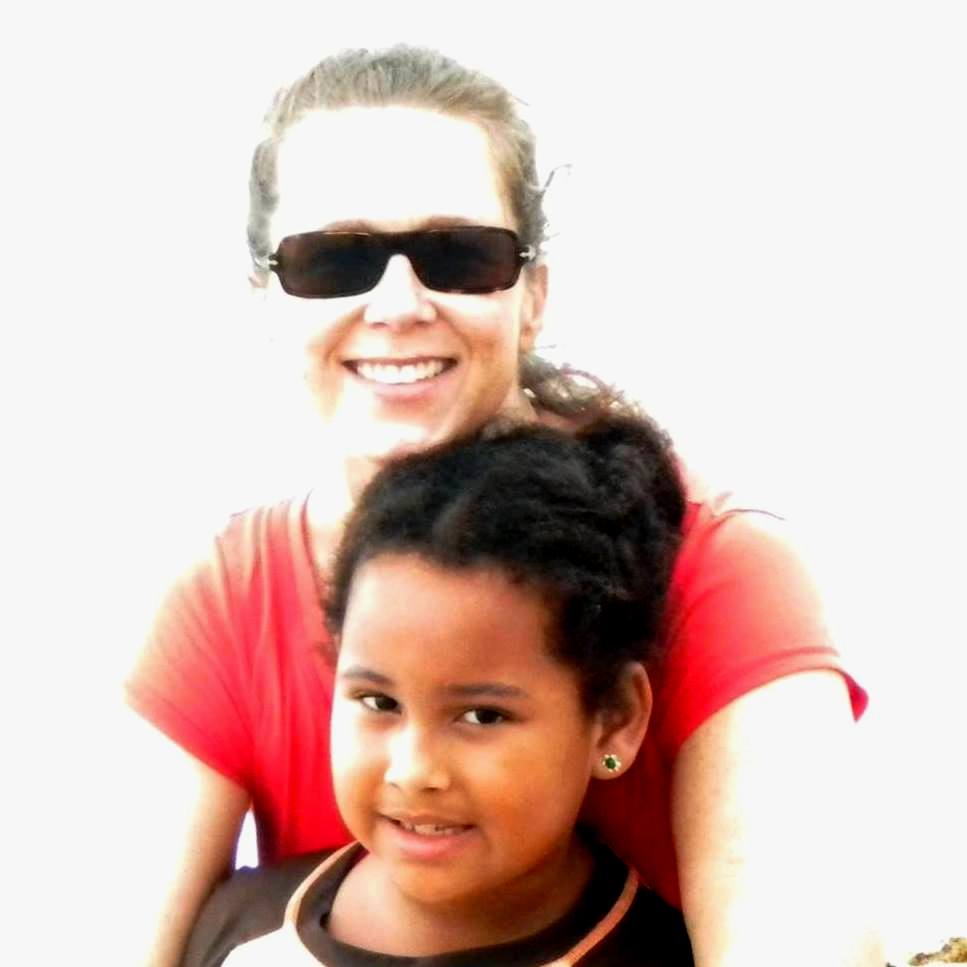 Twila Carroll, 49
Executive Assistant - Aspen, CO