Are You Done With Personal Trainers Who Don't Care, Fads That Don't Work and Diets That Never Actually Help You Lose Weight?
It's Time to Achieve All of Your Biggest Fitness & Weight Loss Goals with Expert Coaches Who Care About You and Your Results
FROM: ERIC BOLLOCK
Owner & HEAD COACH
HIGH PERFORMANCE PHYSIQUES
---
DEAR FRIEND,
Apply to Join High Performance Physiques and be on the cutting-edge of fitness while you tone your body, increase energy and lose weight!
Have you tried one fad diet and exercise program after another without ever making any actual progress?
Are you tired of gaining weight and feeling unhappy with how your body looks?​
Are you worried about not being attractive or being unable to wear your favorite clothes?​
Have you been following a program that worked at first but then left you feeling beat down, overworked, and injury prone?​
Are you frustrated with blindly following a program and not knowing why you're doing what you're doing, or even worse, if it's even working?​
Do you feel or move like you're 15 years older than you actually are?​
Are you looking for a proven way to succeed with weight loss, muscle building, and performance, while also improving overall health and wellness?​
My name is Eric Bollock, and I own and operate High Performance Physiques in Carbondale, Colorado. High Performance Physiques is a personal training business specializing in body transformation, weight loss and performance.
After spending nearly two decades in the gym, both personally and professionally, I've seen and heard it all. Unfortunately, most of what I've seen and heard hasn't been positive. In fact, it's pretty embarrassing. From the inexperienced trainers to the one size fits all solutions, I became tired of what I was seeing- hard working people throwing their time and money down the drain.
It got so bad that I became embarrassed to be known as a personal trainer myself. That's when I knew I needed to create a fitness business that broke this mold. A business built on solid programming that utilized both science and real world experience to achieve sustainable results. Shortly after, High Performance Physiques was born.
At High Performance Physiques, you receive education, coaching and guidance from experienced certified personal trainers who are experts at what they do and are deeply committed to you and the results you seek. We take accountability, motivation, and most importantly, producing real results, very seriously.
That's why each client we work with receives the utmost attention, and fully customizable programs designed to help them reach their goals and maximize their progress.
That's also why I no longer consider myself a personal trainer. I'm an educator, facilitator, motivator and coach. I'm an opportunity for you to succeed, a life preserver in an ocean of misinformation and confusion, because I give you the accountability, motivation and education you need to maximize success and smash through obstacles.
We provide you with thorough assessments, taking into account your desires, your body type, injury history, current capabilities, background, and much more, to create a bulletproof blueprint just for you. From there, we never stop assessing, never stop motivating, never stop educating and never stop holding you accountable to your goals.
If you've tried fad diets, exercise programs, and personal trainers who seemed more like personal assistants than educated professionals, then you're due for a change.
Feel better than ever, and love yourself and your body. Move pain free and perform activities without worry of injury. We guarantee that we'll help you achieve all of your fitness, performance, and weight loss goals. Sign up for one of our membership options from High Performance Physiques, and we'll get you looking, feeling and performing at your absolute best.
Be proud of your body and how you look
Perform at levels you thought were a thing of the past
Be confident about your ability to change your body as you desire​
Improve all-around health, reduce injuries and live a longer, happier life​
Get rid of flabby arms and muffin tops, and tone your butt and stomach​
Achieve real results, and look, feel and perform at your absolute best!​
Get a Beautiful and Functional Body that You Love
with a Tailor-Made Program Just for You
Membership options designed to maximize weight loss, build lean muscle mass, and improve or restore athletic performance
In-depth fitness diagnostic consultation and strategic planning session to produce customized plans for each client
Individualized programming based on personal goals & needs
Expert coaching from approachable results driven fitness professionals with unmatched experience
Ongoing assessments and testing
Motivation and accountability
Education on how to succeed in and out of the gym
No obligation trial and 100% money back guarantee​
---
HIGH PERFORMANCE PHYSIQUES
Personalized programming for specific results for each and every person
Be held accountable and gain motivation
Learn how to succeed both in and out of the gym
Learn how to succeed both in and out of the gym
Programming that's driven by the needs and results of our members
Other Trainers & Gyms
One size fits all solutions and generalized approach that produce random results
Have a chatting partner or rep counter in the gym, not a coach​
Don't gain any actual education or knowledge​
Inexperienced & undereducated exercise instructors who treat you like a statistic​
Programming that's driven by a business model and profits​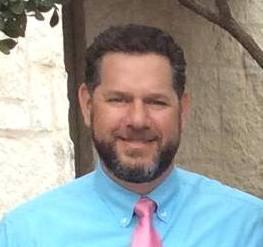 "In just four weeks, I lost 9.5 lbs of fat and put on 7.5 lbs of muscle"
"After years of starting and stopping exercise routines, and suffering through ineffective workouts, I joined High Performance Physiques hoping to learn some skills that could help fight the middle age bulge. What I found was a systematic and all encompassing approach to fitness, not just a focus on weight loss.
Owner Eric Bollock has proven to be much more than just a personal trainer. He's a strength coach, motivator, nutritionist and friend. Eric approaches the training sessions with extensive knowledge of human physiology and a desire to help his clients succeed, so he specially designs his workouts to get the best results. Further, Eric is able to adapt quickly to a client's progress, problems and questions.
In just four weeks, I lost 9.5 lbs of fat and put on 7.5 lbs of muscle. After six weeks of working out at HPP, I have noticed a true change in my conditioning level and can see results on the scale and in the mirror. HPP is not just another place to exercise, it's the place to achieve a new level of fitness."
Garret Brandt, 40
Brandt Feigenbaum PC - Basalt, CO
HERE'S MY PERSONAL GUARANTEE TO YOU!
100% MONEY BACK GUARANTEE
Sign up for one of our memberships and put us to the test for 90 days! If you are fully committed to the program and have been following the strategies we've laid out for you and you don't feel like we're meeting your needs or you're not completely convinced that our services are worth every penny, we'll not only refund 100% of your money, but we'll also buy you a membership to a local gym AND a steak dinner so we can part friends!
Sound fair enough?
If you're looking for a babysitter, or somebody you can pay to chat with you as you perform a few random exercises in the gym, then look elsewhere. That's not what we're about at High Performance Physiques.
We're committed to you and your goals, and helping you achieve fantastic results. We educate and motivate our clients, and produce customized plans designed specifically for you, your goals and your needs.
When you're ready to look and feel at your best, to lose weight and build lean muscle mass, to perform at your highest levels, to hone a beautiful, strong, functional body which you love, our expert coaches and proven system is for you.
Sign up today and we guarantee that we'll get you on the path to success.
Sincerely,
Eric Bollock
Owner & Head Coach
High Performance Physiques​
PS. There's no risk to get started, and our unmatched money back guarantee is simply too good to ignore. Unlock your hidden potential and your dream body starting today!​